Casa Son Vida is probably not what is generally expected from a home, but is definitely what is expected of Mallorca, Spain: an 8,500 square foot white giant that has transcended the status of a Mediterranean villa. The white cluster of 3 main volumes flows from a rigid wing toward a fluid organically shaped part.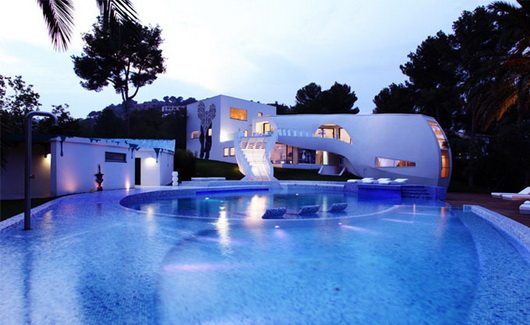 The fabulous design fringes fiction, making generous use of what architectural theorists would call "the postmodernist ornament". Seemingly organized chaos, the house relates to nothing, at first glance. The patio and pool are made of intertwining planes and podiums, accessed from the house through a grand staircase and banister in the shape of ribs, which, after careful consideration, reminds of Calatrava's constructions.
The out-buildings by the pool are covered with cartoon-like depictions of fishes, possibly reminding of the Disney Swan and Dolphin Resort. The serenely elegant interior is every here and there lined with a fun and unexpected detail, relating the guest to Alice in Wonderland. The villa, a cooperation of Cosmopolitan Estates, Dutch designer Marcel Wanders and tecArchitecture blends the vision, the irony, probably the angst, surely the sense of humor and the expertise of its creators to make up a house completely out of the ordinary.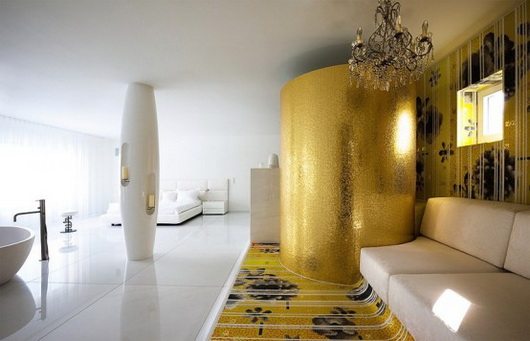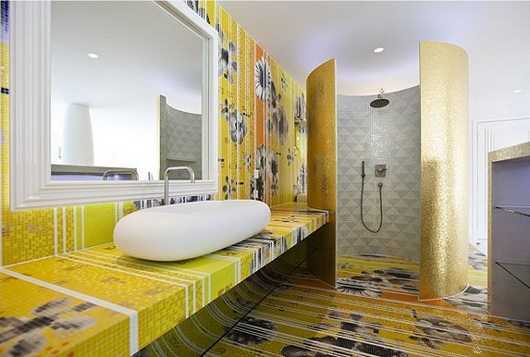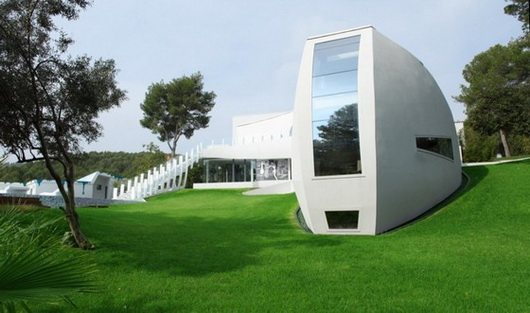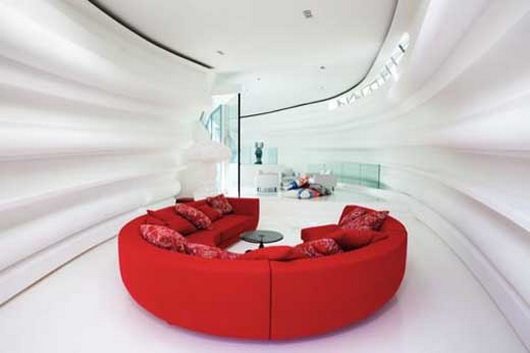 SEE ALSO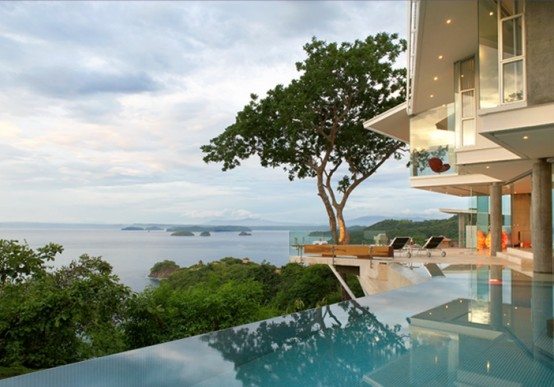 Amazing Tropical Villa (Casa Ron Ron) Encourages Outdoor Living